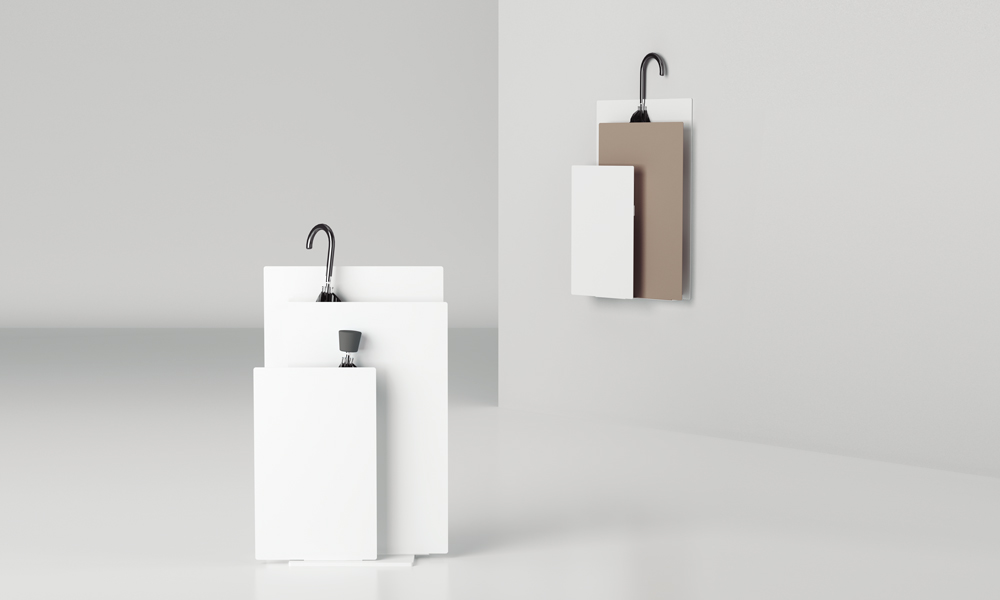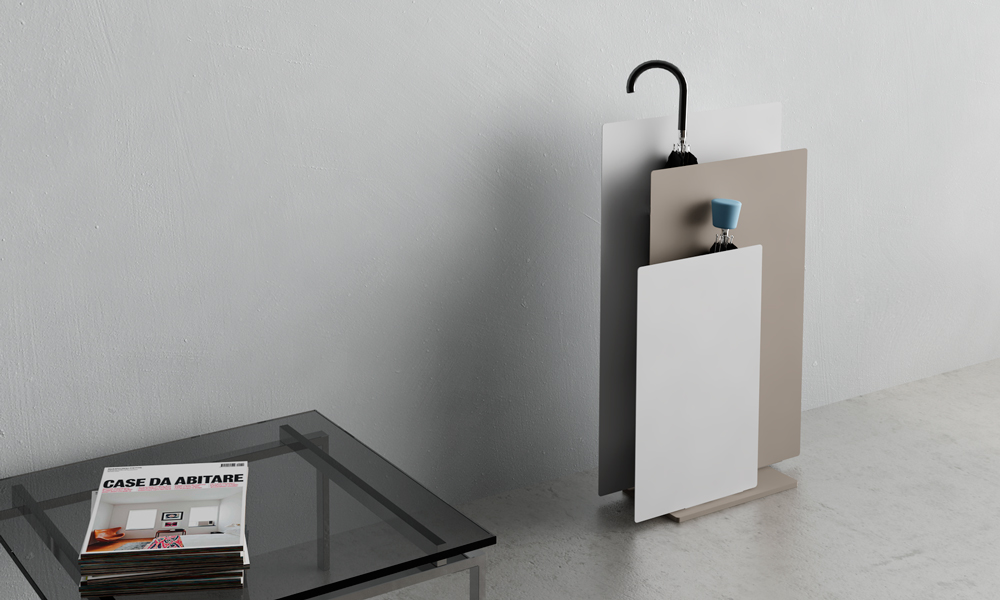 Sou
Umbrella stand composed by three painted steel panels, thought-out for either big or small umbrellas. Two versions are available: standing or on the wall.
The base and the middle panel can be painted in a second color. It has interior cups made of aluminum for water collection.
_data sheet
_information request
_edit in 3D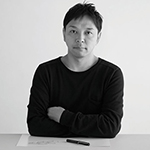 Tomoya Tabuchi
H10 Cubik Hotel, Barcelona, Spain.
Frontier Workspace Solutions – Showroom in Hong Kong, Popular Republic of China.
Concesionario Proa, Valencia, España.