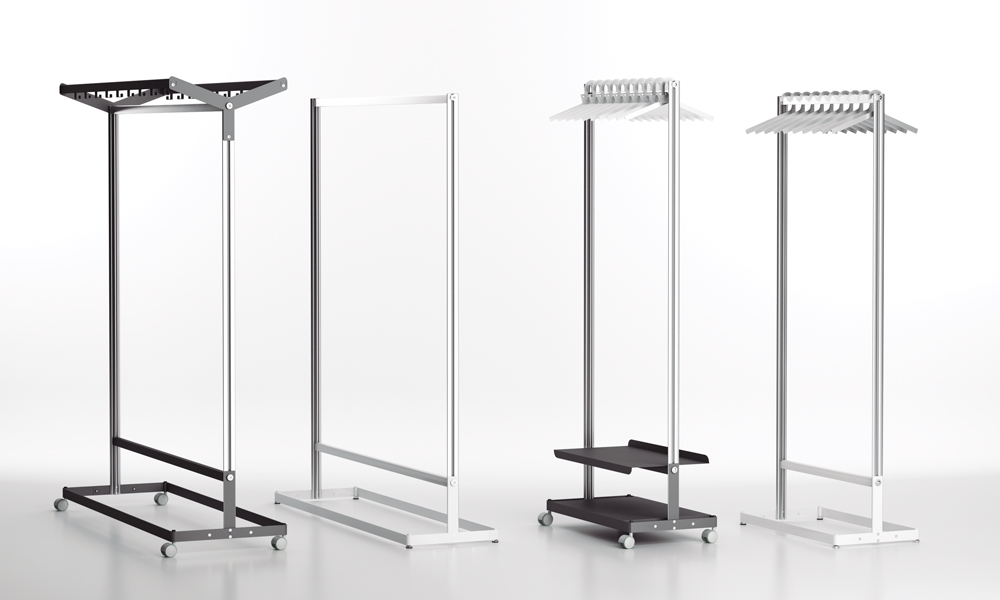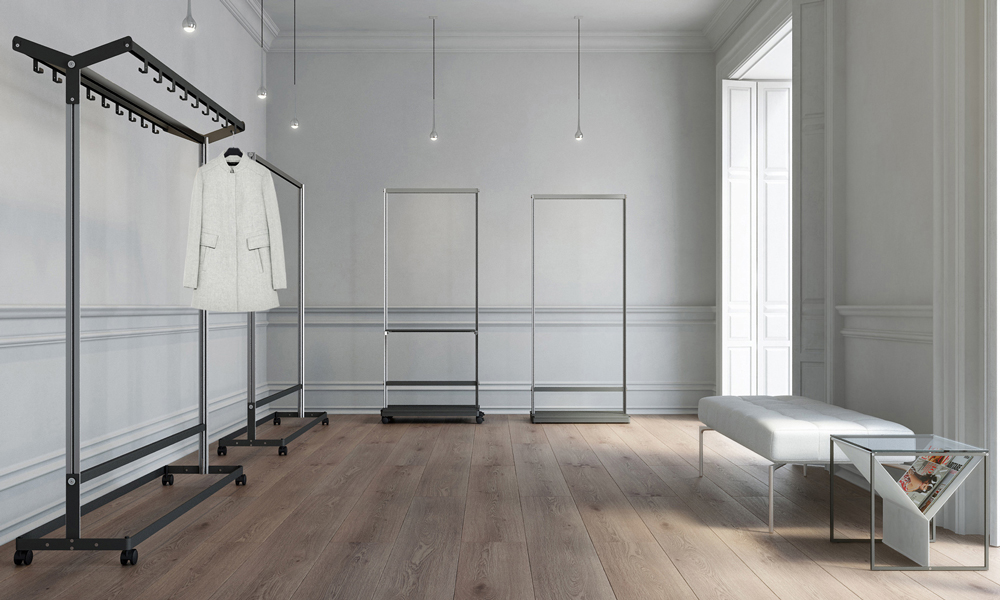 Inlin
Lightness and stability defines this piece. A coat rack formed by two columns of anodized aluminum with a matte silver finish.
There are two versions: with casters or with adjustable feet. Its steel base and bottom rail may have a white, black or forged grey finish.
One of its versions allows adapting a metallic shelve adjustable in height and a cover on the base.
_data sheet
_information request
_edit in 3D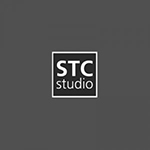 STC Studio
Ivan Mañero Clinique by Mario Corea Arquitectura, Barcelona, Spain.
Lorca Hostel, Spain.
Caceres Hostel, Spain.
Gudar Region Javalambre, Aragon, Spain.
City of Justice, Barcelona, Spain.
Facial Clinique.
Motril's Development, Granada, Spain.
National Pole of Digital Content project in The old Royal Factory of Tobacco in Malaga, Spain.
H10 Cubik Hotel, Barcelona, Spain.