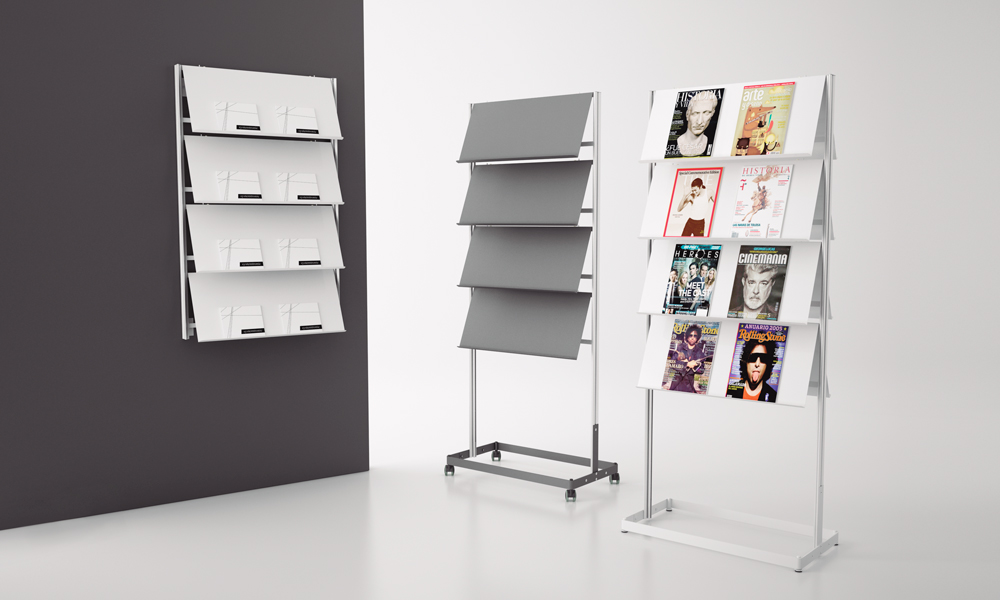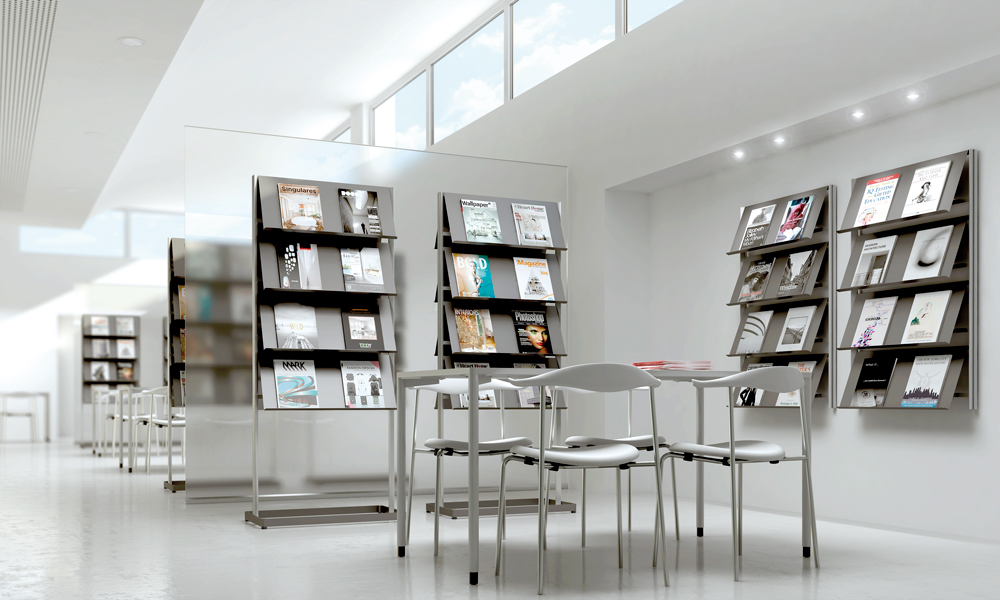 Flap
Vertical display for magazines, newspapers, catalogues, brochures…
It presents the options wall-mounted or standing, with adjustable feet or casters. Shelves may be on one side or both. Aluminum structure with anodized silver finish, steel shelves and base coated with polyester paint.
Capacity per shelf – A4 x 3.
_data sheet
_information request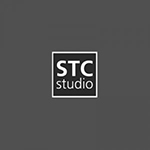 STC Studio
Szczecin Philharmonic-Barozziveiga by Barozzi Veiga, Szczecin, Poland.
United Nations, Barcelona, Spain.
Gudar Region Javalambre, Aragón, Spain.
City of Justice, Barcelona, Spain.
Casa Ruiz, Jose Hernandez Quero Art Center, Motril, Granada, Spain.
Motril's Development, Granada, Spain.
National Pole of Digital Content project in The old Royal Factory of Tobacco in Malaga, Spain.